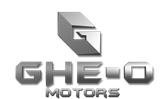 Rescue is the ideal solution for, transportation; medical support and fire extinguish capabilities on an all form of terrain and weather. With off road solutions borrowed from racing and with a close to competition philosophy the performance version Rescue is in fact despite their truck look a very capable all terrain solution rivaling with any small racing equipped sport car. We can ad that because of the bigger wheels and mass distribution Rescue can outperform in most of the situation two seats off road car with the difference that can do that with eleven people on board. We make this parallel between Rescue and or road racing just for a better understanding of the capabilities hidden under the general styling, in fact we can say that rescue have its own class.
With sizes like 5.200/2.700/2.390 and the weight of 3.2T rescue can have accessories like water pumps for firefighters, 620L water tank pneumatic pillows on wheels for a better floating on water or snow, tracks on rear wheels, on top cargo (foldable), medical stretch (with side door access), plow system, terratrip, gps
The heavy duty transmission with lockable axles is powered by engines that can be on petrol (performance version) 340 to 500bhp, or diesel 218bhp or 304bhp, for military application the engines can have extra electromagnetic and water protection. There are many customizable aspects we can cover, for more info please contact us.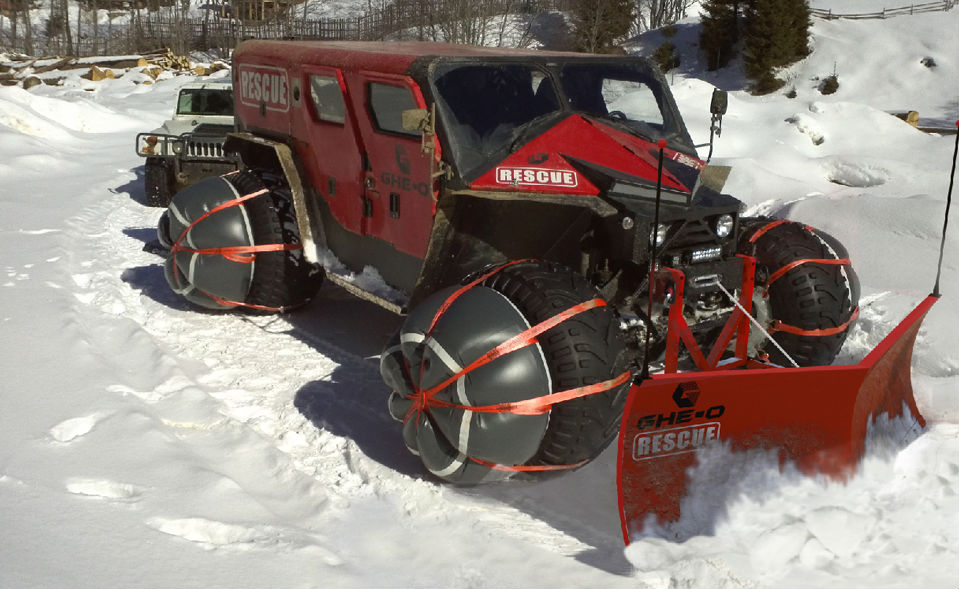 RESCUE is an off-road extreme solution for saving up to eleven persons, extinguish a fire, provide medical support (many medical accessories like a special place for stretcher, etc).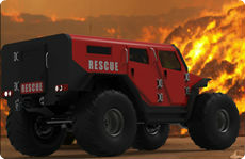 EXPLORE EXTREME MOTORSPORT
MOTORSPORT -EXTREME CLASS needs the most extreme building solutions, we have all custom-made solutions for building your extreme off-road experience.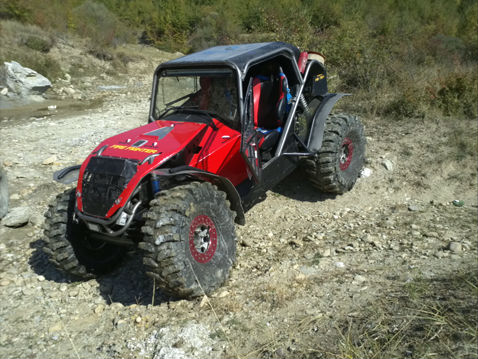 Fire Fighter is a genuine two seats extreme off-road racing car who can carry for safety and conjectural need a fire extinguisher with 250L water tank. The concept of this car is to cover command and control responsible need for agile access in any off-road area on any weather and any situation. With a proper handling techniques this car have no limits in any terrain and can bring safe the two occupants. The car accumulates the experience of many years of intense off-roading and offers the best practices in the field. The heavy duty transmission with lockable axles is powered by engines: on petrol- 270bhp (performance version) or diesel- 203bh, for more info please contact us contact us. contact us.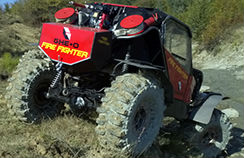 FIGHTER

represents the ideal command and control on-site solution, for access in the most demanding and extreme off-road environment.