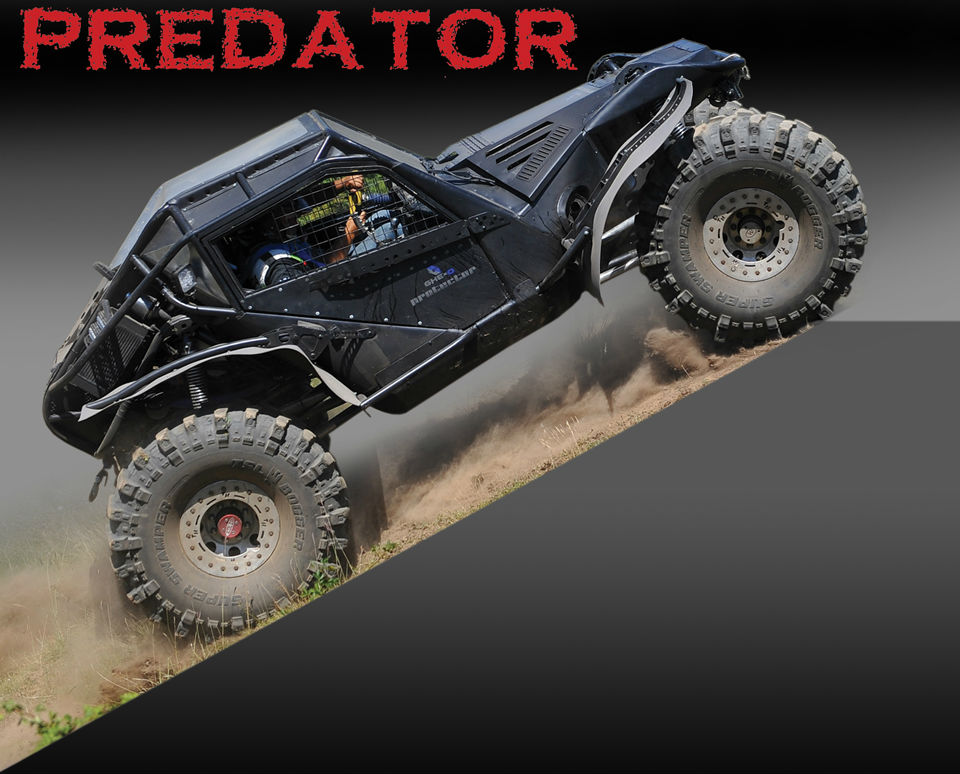 Predator is meant to be agile, stable, with advanced visibility, 50%-50% weight distribution, and a proper balanced power to weight to give a significant advantage in race environment. Designed close to the pilot's requirements with weight and safety in mind, Predator can achieve even the most demanding tasks. The frame is built from special alloy steel used usually in concordance with FIA requirements for track prototypes, finally the weight of the frame is about 140kg, and this show how radical is the knowhow and efforts hidden behind evocative aluminum panels that cover the Predator. The details makes all the difference "in terrain", the performance and the balance pilot have in mind can be achieve trough specific detail: swing fenders for a lower visibility near wheels, butterfly wipers (optional wipers on door glass too), quick "remove and replace" windshield, mechanical winch(optional), rear steering, 3 gear-transfer case, lockable heavy duty axles. The engine is fitted to the Predator equilibrium and can offer up to 380 bhp, more than enough to spin all four 44" buggers with no effort. The Predator prototype can race in off-road extreme class and can offer agility, great stability, extraordinary claiming, mud and extreme rough terrain capability, performances impossible to achieve just "tuning" a simple off-road commercial car.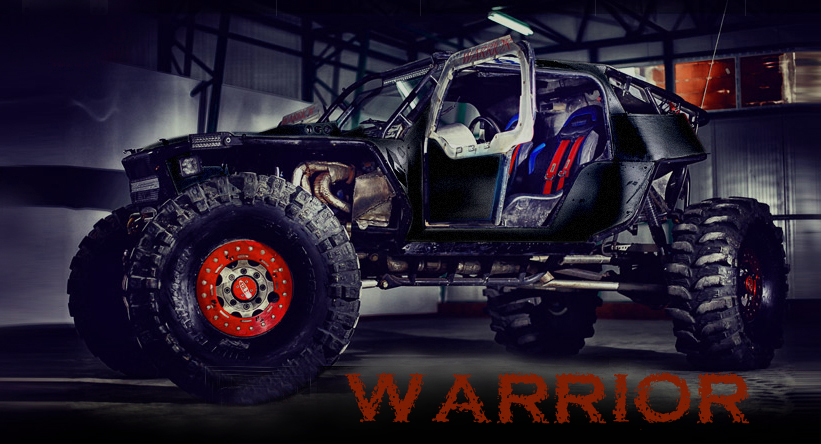 Warrior is meant for rough power, with a LS3 engine and Mast Motorsport ECU, the Warrior will unleash his 500 bhp through its heavy duty lockable axles. The 44" wheels with bead lock aluminum rims will hover over any terrain and will give a good use to all that power. The warrior is used for off-road – extreme class competition or simply for extreme off road exploration with all adrenaline involved. For at least 50m the acceleration can match any advanced sports car but a performance handling require a proper technique because of the rear steering, special transfer case and suspension which have special off-road setups. Like all Ghe-O Motors prototypes Warrior have a cage designed with safety in mind, five point safety belts that can save the pilot from any tumbling. There are many option who can be tailored to pilot requirements even if the Warrior pass the test of time and build its own ecosystem, for more details please contact us.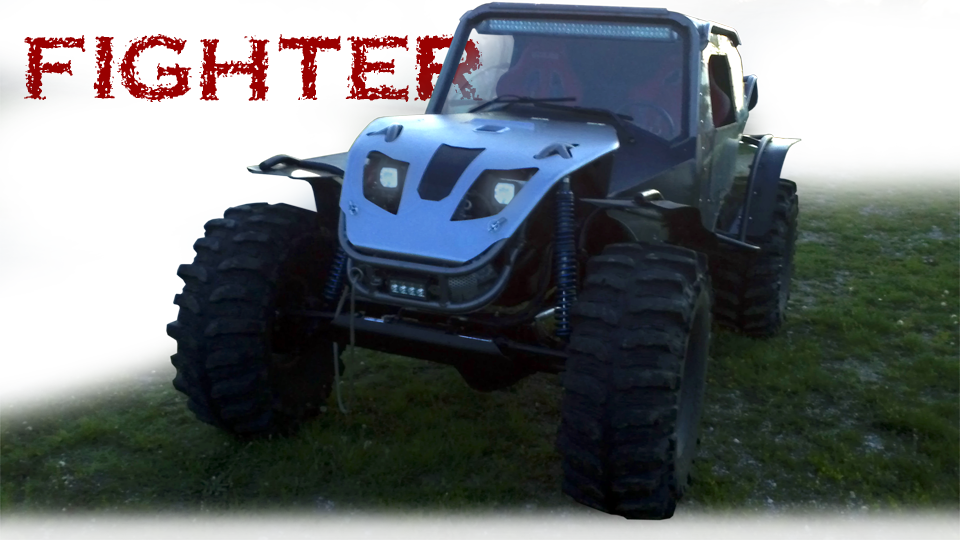 FIGHTER represents the ideal off road performance car for those who need a bigger cabin that means the interior is not that minimal and taller persons will feel a lot more freedom. The driver position is more vertical and for a proper visibility, windshield area is much larger than usual. Because of its overall slightly bigger sizes Fighter can accommodate the radiator in the front area if needed, but for extreme off-road the normal setup would be in the back. The 270 BHP with a 5 automatic gearbox, heavy duty lockable axles and 60% front/50% back weight distribution make Fighter a competition off-road car or a very versatile "any purpose" off-road car. To shows other possibilities, Fighter platform is used for a performance command and control firefighter, with the purpose to give access to the head of operations in the most demanding off road inaccessible areas, contact us for more details..